This page contains questions and answers from an interview with Stuart Greer, Head of Geography.
Does it benefit my department?
As Head of Department do you think that an involvement in marking and moderating benefits your department?
Having teachers within your department marking, across a range of papers, gives you an increased understanding of the connections between syllabuses, subjects, levels and questions.  It means that when you develop and mark mock examination papers, you have an expert, if you like, in each area.  Those teachers can standardise the marking of others within the department.  The insights gained through marking, applied to this process within a department enables you to obtain more accurate results from mock assessments, this in turn means that your predictions are much more accurate.
This also benefits students who can have realistic expectations about where they are going and what they need to do.  It also provides teachers with an opportunity to offer targeted support to a student or group of students, in preparation for the examinations.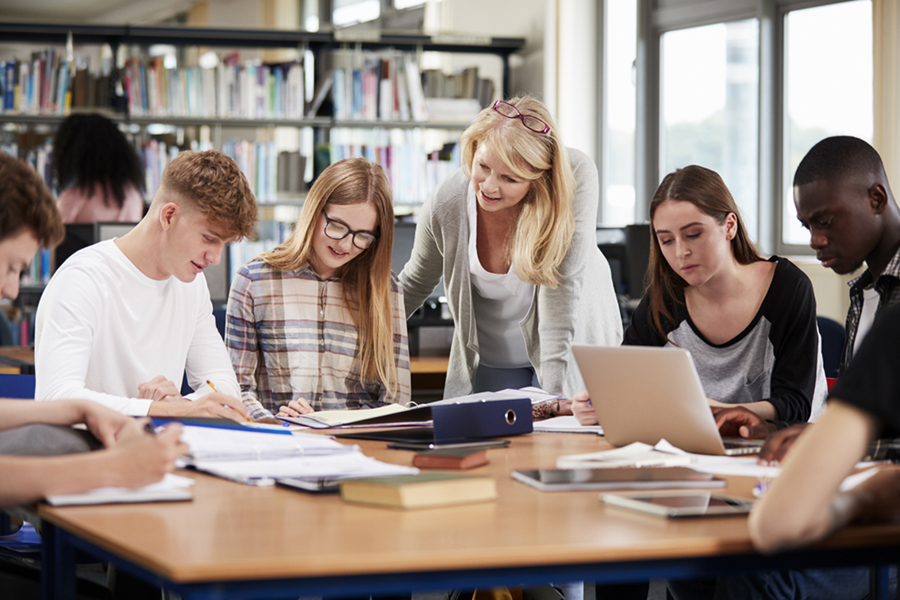 It also provides teachers with an opportunity to offer targeted support to a student or group of students, in preparation for the examinations.
What are the professional benefits to teachers in your department?
How does the involvement of teachers within your department in marking and moderating contribute professionally to their work as teachers?
It provides a remarkable insight into your students' behaviour when they are taking an examination.  As a teacher you don't actually know what your students do in an exam – you think you do because you mark mock exams but you don't know how they behave once they are under that additional pressure.  In marking a breadth of exam papers teachers soon recognised the most common errors made: how candidates misinterpret questions, provide information that does not gain them additional marks; make simple mistakes in spelling, punctuation and grammar – these insights enable the teachers to guide their own students against making those mistakes.  Across my department we have introduced specific lessons on exam technique, gained from our collective experiences from marking, and we have seen improvement in our students' marks.
What are the personal benefits?
What personal benefits do you get from marking?
There are definite CPD opportunities available to you from this additional experience.  Certainly you can offer training sessions to teachers within your own department because, theoretically, you are the expert in that particular paper.  The experience can also lead to other opportunities within the school because you show an ability and expertise that perhaps senior management might not otherwise have a chance to see.
When I applied for the post of Head of Department, the interview questions were very much focused around outputs, results and performance improvement.  I was also asked a question about managing people.  In answering these questions I relied heavily on my experience of marking and managing markers, as I worked as supervising examiner for two examination series', managing a team of 15 markers.  The experience I gained with the awarding organisation definitely helped me to progress within the school.